June 12, 2015
by Kristen Hicks 
Expertise.com

No matter how advanced our technology and understanding of the world becomes, we can't control the weather. But unlike the many ancient civilizations wiped out by drought, we do have the means to make informed guesses about what's coming and respond accordingly.1
In the southern and western areas of the United States, the future looks grim. Regions of Nevada, Oklahoma, Texas, Utah, New Mexico, Colorado, Arizona, and especially California have all been undergoing a multi-year drought.2 Even with this year's El Niño bringing more rain than usual to some of the affected areas, the forecast for the years to come is bleak.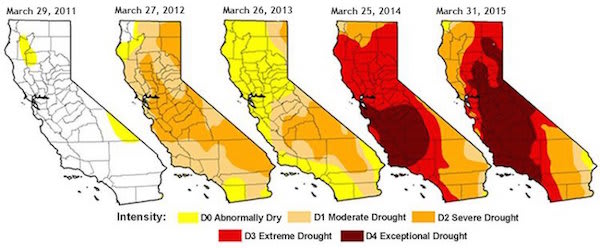 Scientists predict the Southwest and central Great Plains regions could be plagued by a 35-year or more mega-drought that dwarves all the droughts the regions have previously experienced.3 The warning bell's been rung, and the time has come for local residents and governments to respond.
While we can't give up on drinking water and residents have little control over the amount of water used in farming, we do have one obvious water-wasting habit to reconsider: our lawns.